Learn All The Tools To Start a Profitable Online Business While Side-Stepping The Horror of a Shaky Economy, And Come Out Of This Historical Time Better Than Ever.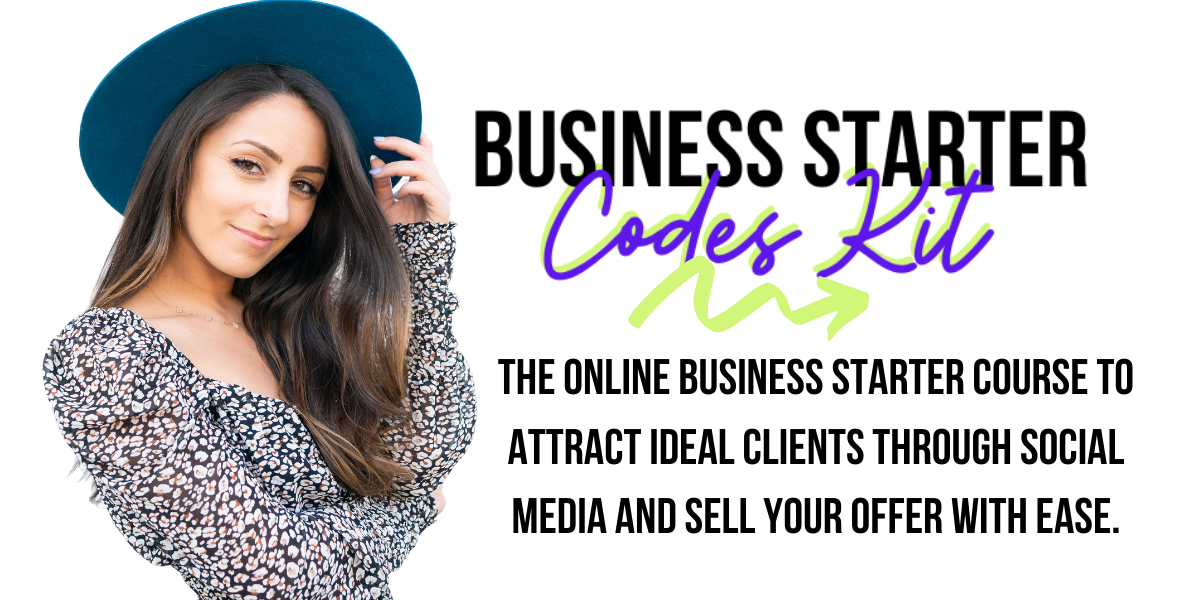 There's Never Been A Better Time To Build An Online Coaching Business--Seriously.

Hi, I'm Amanda: Online Business and Social Media Expert, Author, and Founder of the Entrepreneurial Archetype QuizTM.
After amassing 25 million YouTube videos and hundreds of thousands of followers online, I started teaching people how to navigate the online space and do something history has never seen before: start a social-media based coaching business.
The coaching space is fairly new, and I've personally mentored over 300 Entrepreneurs in the last three years on how to successfully create content that attracts their ideal customers, launch their offer to their audience, and convert those audience members to customers.
Collectively, my clients have generated over $2 million dollars using MOSTLY Instagram to start and continue growing these businesses they literally created out of thin air.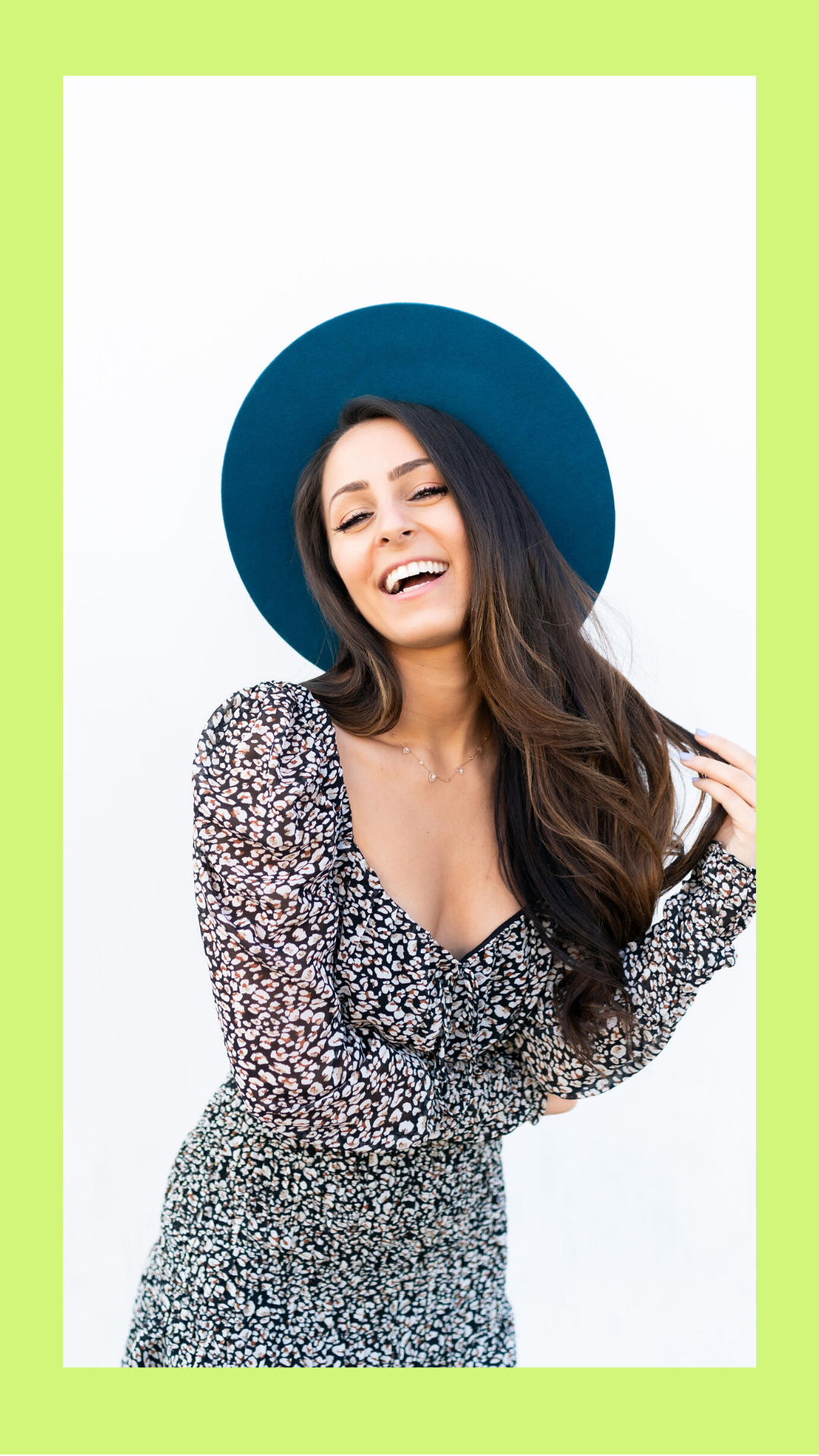 We are the first generation in history to do this. And now, we're in the middle of another MAJOR societal shift.
Right now, we are facing a global disruption in all areas. The Coronavirus is spreading across the world quickly; with now over 300,000 cases WorldWide in just a few short months.
To prevent the spread of infection and ensure our hospitals don't get overwhelmed, much of the world has been mandated to Social Distance: a.k.a, stay home, don't go to work, don't hang out with your friends, and do your part to prevent the spread of this.
Economically, this is causing many large and small businesses to be forced to close down, go bankrupt, or change their model so they can stay afloat. Bills, loans, and rent are being offered forgiveness, people are getting laid off from their jobs--and the entire world is literally coming to an economic HALT.
And OF COURSE, this is inducing a steadily increasing bar of collective fear and hysteria. This IS scary, and you have the right to be concerned.
So, what does all of this have to do with an online business?
Well, everything.
You may be feeling scared, confused, and vulnerable.
You may be noticing the creeping sensation of concern arise within you, forcing you to look at the way you've been running your life.
Now, more than ever, we are being forced to look at ourselves in the mirror and ask:
WHERE AM I BEING CALLED TO STEP UP FOR MYSELF AND COMMUNITY?
The thing is: the world is shifting in a way that yes, is scary and challenging, but also a major mirror for us to see the truth:
We GET to be in control of our own personal financial situation. 
That's more available now that it ever has been with the Internet, Social Media, and the ability for quite literally anyone with a SmartPhone and a Laptop to start writing captions on Instagram and attract an audience of people whom they can serve.
"Human suffering doesn't just come in the form of illness. It also comes in the form of people losing their homes and being left unable to pay their bills. We may look back on coronavirus as the moment when the threads that hold the global economy together came unstuck."
-the Independent
I'm Sure You're Wondering: Is A Global Pandemic REALLY The Time For Me To Start Selling? Isn't That Unethical?
No. It absolutely is not. Here's why:
1) THE ECONOMY:
The only way the economy stays afloat is if people are spending money on things--including you. Businesses everywhere may be shutting down and going bankrupt due to the social distancing initiatives and people staying home (gyms, movie theaters, restaurants, etc.)
If you start making less money and not getting ahead of this, you actually become a part of the problem.
Doing our best to not just survive, but THRIVE during this time allows us to potentially employ more people, and spend money on the businesses that need it.
THAT is how we keep the economy afloat--not by avoiding running our businesses out of fear.
Speaking of fear....
2) MONEY MINDSET + FEAR:
I can guarantee you that a part of your concern around selling and making money right now is a fear-based, ego-driven pattern. Now this isn't a bad thing and it's not "your fault," but it is something you need to become painfully aware of.
Especially right now, it's very easy to slip into scarcity-based thinking--because life is actually becoming scarce. The simple thought that "you're taking advantage of someone by selling" is a scarcity-based thought that isn't actually true.
An in integrity person selling a service that solves a problem for someone is almost always a deep, intimate service that allows people to mentally and emotionally make a commitment to the thing they know they want and likely need.
Stay aware of how you may be slipping back into scarcity during this time.
If you are--that's okay, just observe it and let it go.
It's time to step up as a leader.
Speaking of...
3) SERVICE
This is a time to serve the people who truly need it, and to become the leader you truly are.
Leadership means stepping into the version of you who chooses to create a business that solves the problem of the person you are looking to serve.
If you have a calling, now is the time to listen to it.
It might feel scary, but that's the perfect indicator that this is meant for you.
IF YOU NEED MORE OF A REASON:

Social Distancing is Half Of How You Do Your Part. Contributing To The Economy is The Other Half.
Which means you have to MAKE MONEY and be SPENDING MONEY.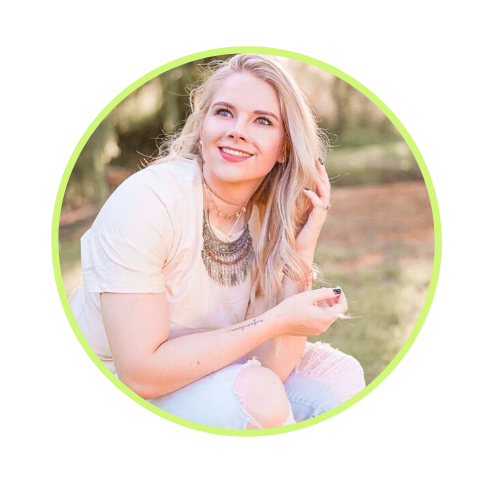 I really felt incredibly overwhelmed with all the changes happening online, and I thought it would affect my business. This course changed my perspective so much of how I look at my business and how I approach Instagram, and sales. I literally refined so much of my business, by owning my values and things that make me, me - to show up more authentically in my brand. I've started creating content that flows and connects better to my ideal client; and I recently just had a launch that signed on 11 aligned clients.
-Kylie Opperman, FCA Graduate
"This program has been the largest and also the most rewarding investment I've made in myself. I have been able to start my online fitness coaching business and filled up my one-on-one coaching spots for the month of January in my first month of coaching ever. I was able to quit my corporate 9-5 job. And for the first time in my life, I'm actually charging a living amount.
I can live off my one-on-one coaching based on what I'm charging, and I've never done that before in my life. I would say that my mindset around money and just myself and putting myself first has changed drastically throughout this program, and it's allowing me to create the success that I know will continue throughout my life."
- Maggi Coalo, FCA Graduate and Online Fitness Coach.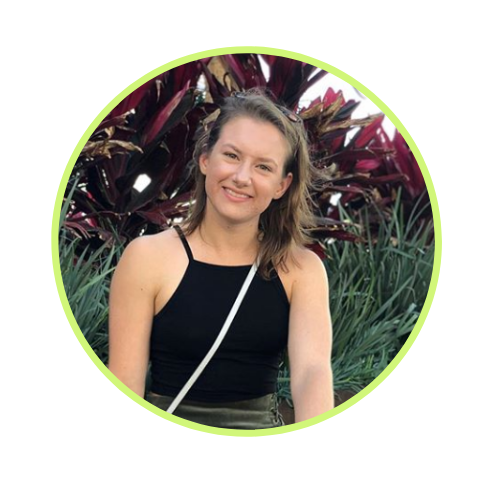 Who is The Business Starter Codes Kit For?
✔ The Brand New Online Coach:
Wants to start an online coaching business
Knows what they want to sell, or at least what industry they want to be in
Is overwhelmed by the "how" of launching, sales, and social media (it's a lot!)
Doesn't want to waste time with unproven methods
✔ The In-Person Practioner: 
The trainer who has all in-person clients, but is a slave to both their calendars and the company they work under
Any in-person practitioner who relies on referrals, client retention, and in-person connection (but needs to transition online to stay afloat)
The Expert who hasn't yet translated their brand and/or business onto social media and is sitting on a ton of untapped potential
✔ The Beginning-Middle Stage Entrepreneur:
The coach who's already coaching, but their results aren't where they like them to be.
Running a 1:1 style business (or small group program(s)) but has inconsistent revenue
Has not had a "real" product launch and KNOWS here's so much more they can do to increase conversions, optimize their process, and make even more than they already are.
Wants to make more money, but really wants to know that it's consistent, reliable, and projected out for longer than the next month.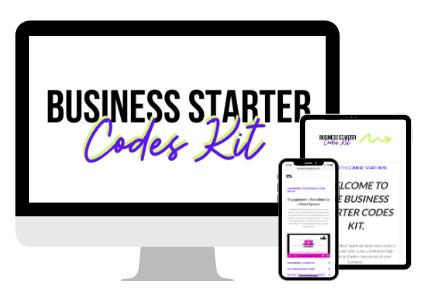 Here's What You'll Find Inside....
This course is a bundle of my most effective trainings I've recorded over the last 3 years of coaching entrepreneurs at all stages, all over the world on how to start and grow their online businesses.
300+ Entrepreneurs have tested and tried these methods and have created MAJOR results in their lives--so you won't be wasting your time with an un-proven process.
These trainings existed separately and in different courses (two of which include my Flagship 90-Day Business Coaching Program: The Flourish & Conquer Accelerator and my Instagram Success Course: Codes of Content!), put together to support you in having extreme clarity on how to start your online service-based business.
Inside, you'll find content on how to build a 6-figure offer, attract your dream clients using social media, launch your offer to the world, facilitate transformational enrollment calls so you can create financial freedom in your life.
This is everything you need to truly get your business off the ground, making money, and living your passion--full-time.
6-Figure Offer Codes (VALUE: $197)

This was as created to support you in building out a SELLABLE offer that feels fully aligned for you, and exactly what your audience needs. We cover the Promise, the Customer Avatar, the Title, Subtitle, Length, Delivery Structure, Price, Features, Benefits, and more. After this Training, you'll have everything you need to promote your offer on social and your sales pages.

Engagement Codes (VALUE: $250)

This was created to give you the key codes to engagement on social: from the captions you write, to the videos you record and produce, to the pictures you take, to the lives you stream, to the actions, you take off of your own account to create relationships with your tribe. It's here to help increase your Algorithmic Pull.

 

Relationship + Point System

Engagement + Algorithm

16 Engagement Principles

Decreased Engagement

Caption Engagement - Stories/IGTV/Live

Review: Goal Setting + Worksheets

Monetization Codes (VALUE $250)

This was created to support you in getting hyper-specific with your content by targeting an ideal customer--going DEEP into their avatar; likely deeper than you've ever gone before. This will help you get ahead of the game in your business, and help show you how to really use Instagram as a lead-generation machine.

 

Entrepreneur Archetype + Phase + Psychology

Nailing Your Niche

Offer Awareness

The Top 10 Social Sales Elements

Social Selling Cycles

Value Pitching + Story Pitching

Sliding In The DM Codes

Reasons Behind "Low" Conversions

Review: Goal Setting + Worksheets

Heart Centered Sales Codes (VALUE $397)

This was created to support you in learning the principles of Transformational Enrollment: guiding potential clients to mentally and emotionally decide what's best for them by moving past fears and patterns that keep them small. We go over my most powerful frames and processes so you can sell without ever feeling sleazy. Not only that, but there are tons of DONE FOR YOU templates (IG story sales page canva templates!) and scripts (sales scripts + DM conversation structures) and follow up templates. Your entire sales process is now handled--YES.

 

Instagram Story Templates

Heart-Centered Sales Training

Proven High Ticket Sales Scripts

Heart-Centered Enrollment Call

Stress-Free Objection Handling

Done for you follow-ups

Objections in Advance (VALUE: $197)

This was created for you to learn how to get more HELL YES'S on the phone by walking them through their objections with your content. These key pieces of content help audience members inch closer and closer to filling out the application or pressing the buy button. This is a key piece to having a successful product launch!

Launch Masterclass (VALUE: $297)

This was created to support you in crafting your very own Social Media Product Launch! I walk you through the Three Phases of a Launch, how to prepare with email and social media content, different types of content to optimize conversions, and options to increase the Average Transaction Value of each client!

Get Started Now For Just
$ 97
/ 5 monthly payments
6-Figure Offer Codes (normally $197)
Engagement Codes (normally $250)
Monetization Codes (normally $250)
Sales Codes (normally $397)
Objections In Advance (norally $197)
Launch Masterclass (normally $297)

HEAR IT FROM OUR CLIENTS: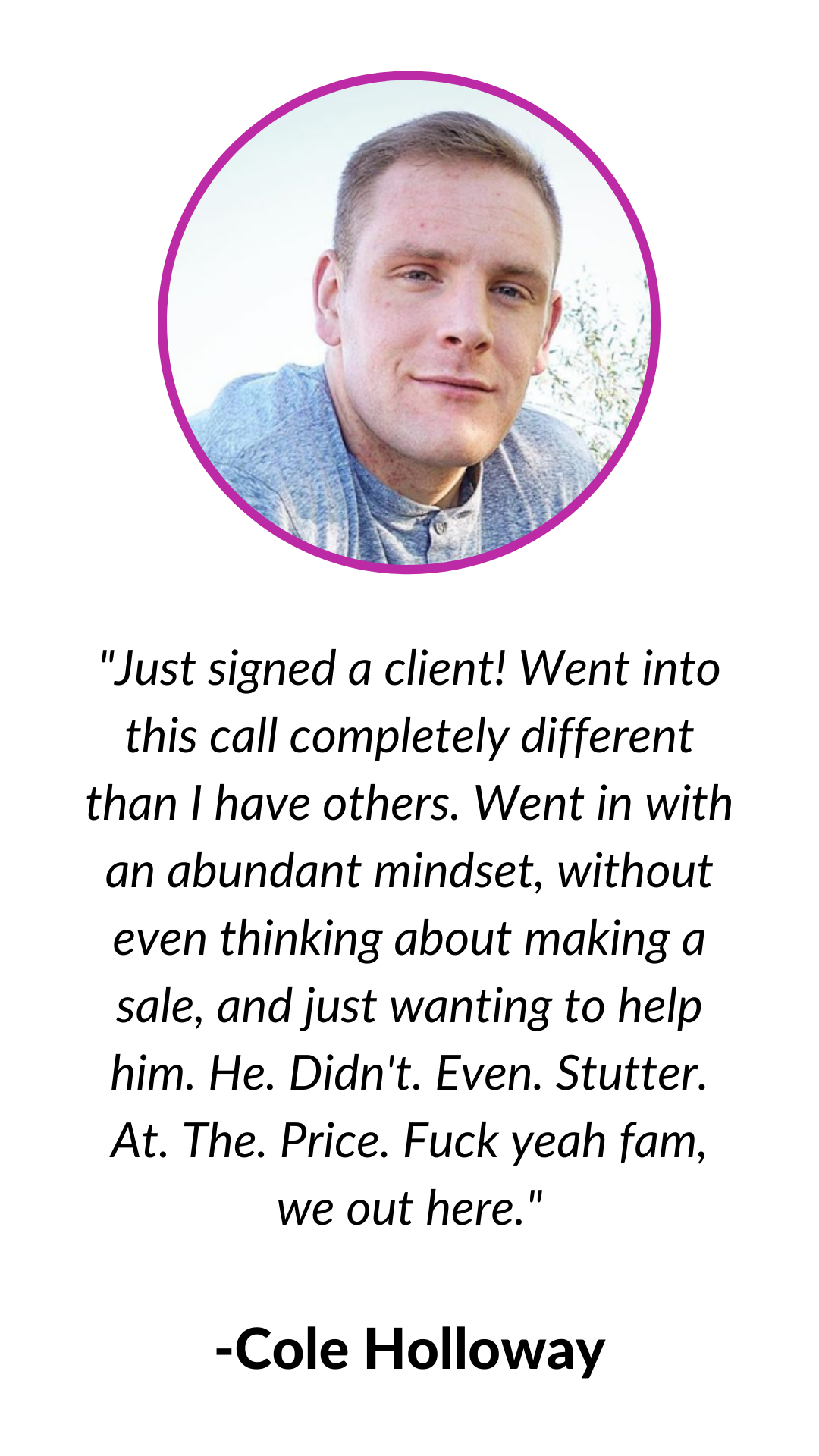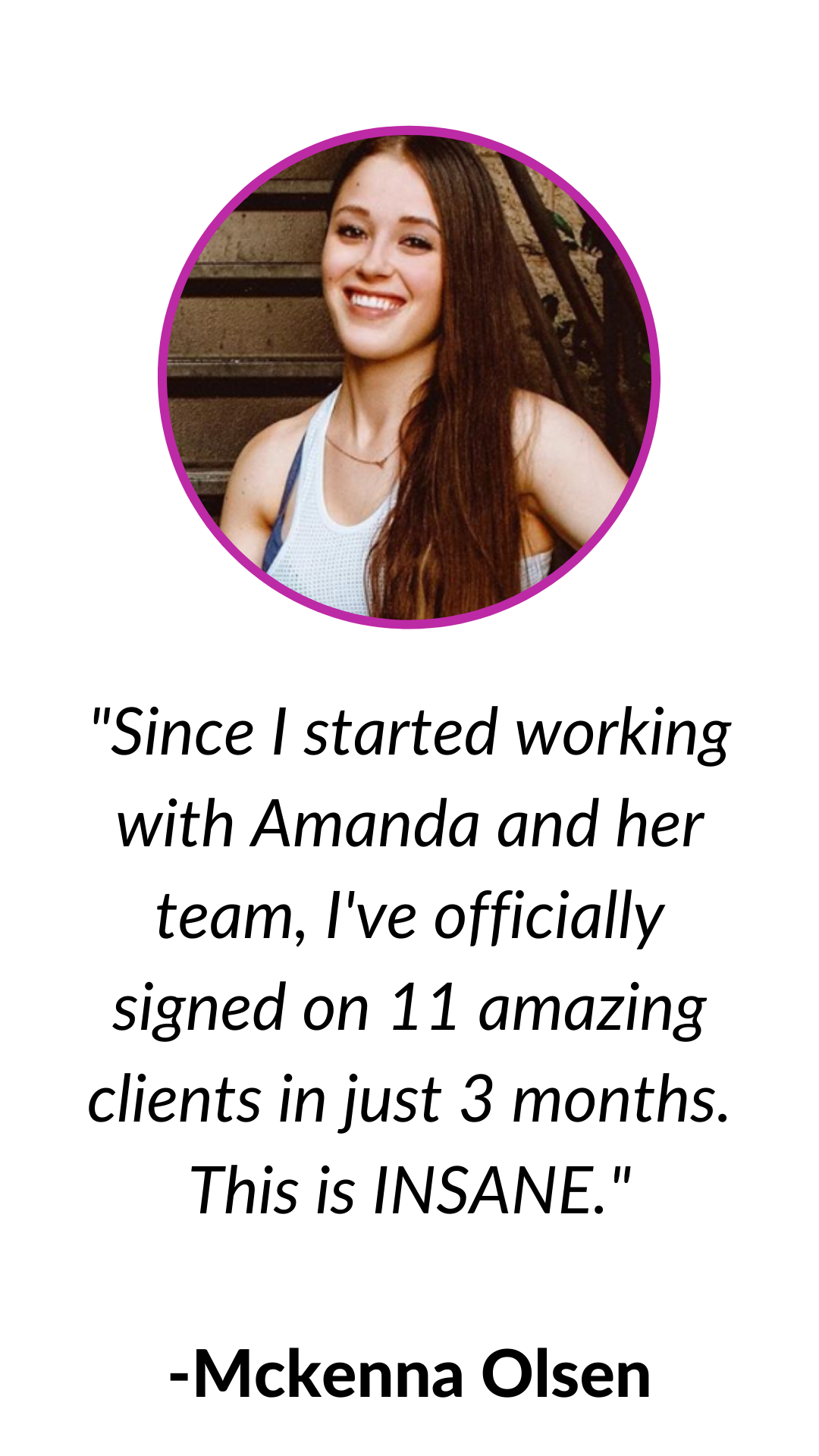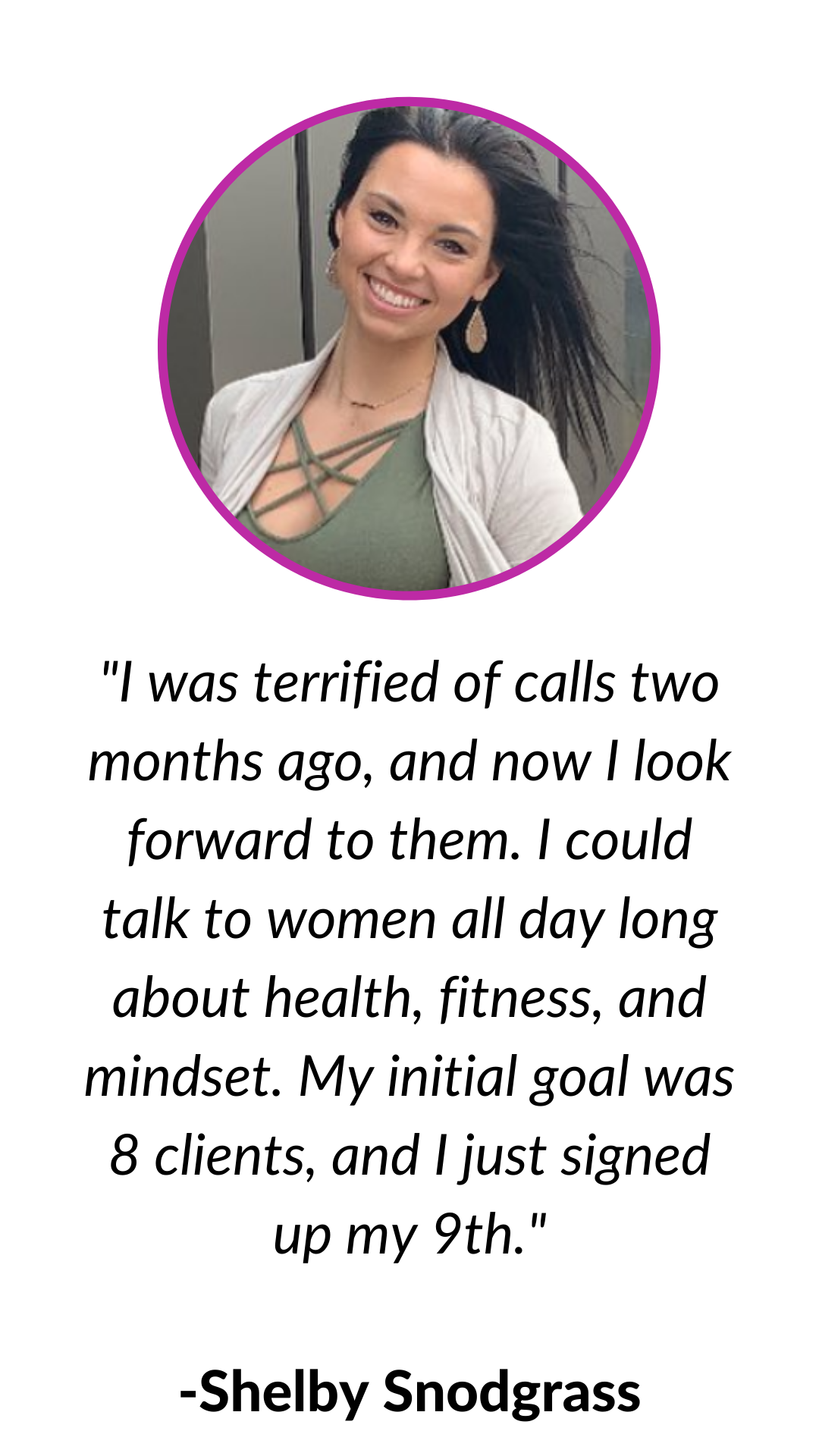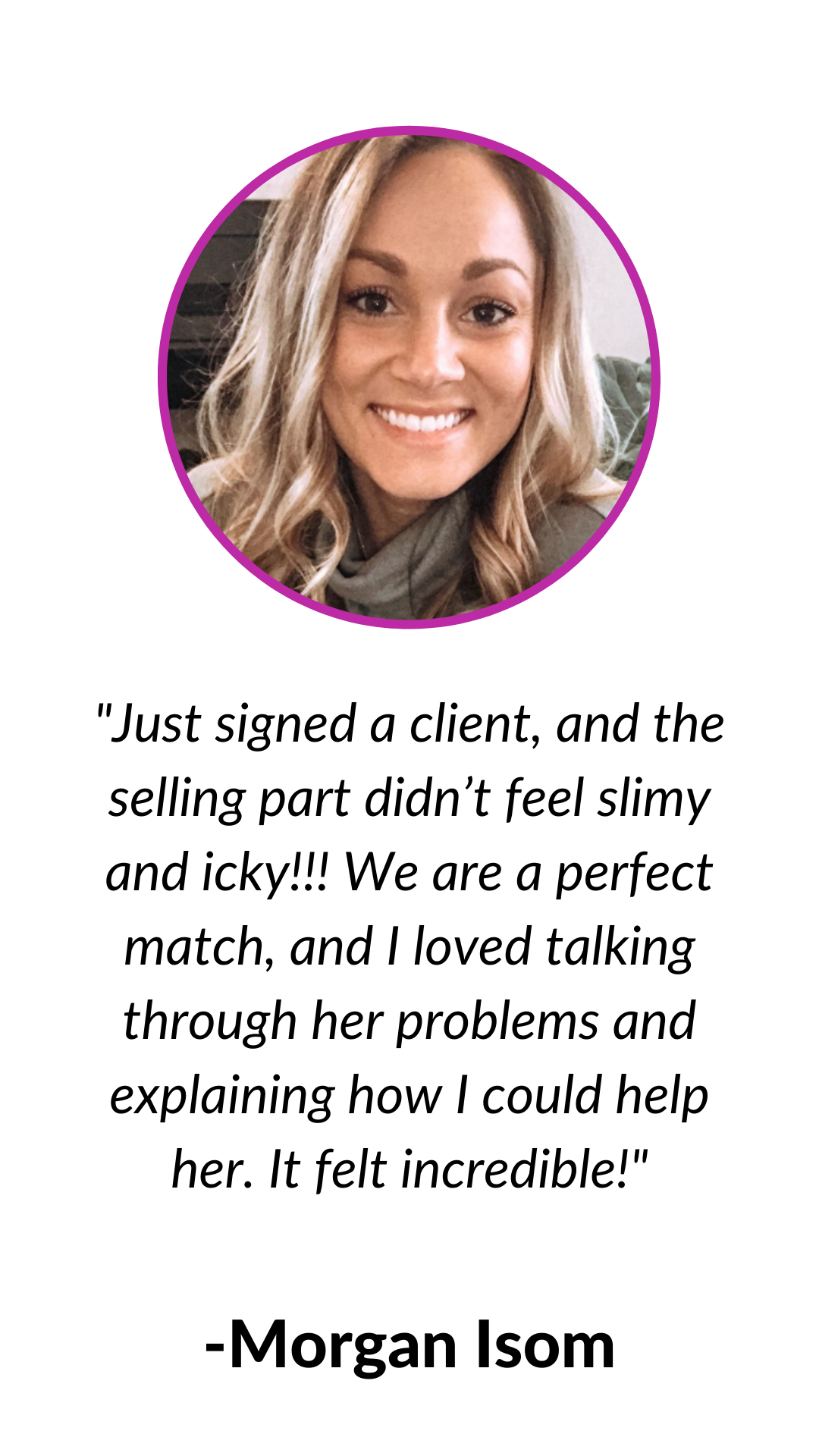 FREQUENTLY ASKED QUESTIONS
This is for you if you know your ideal customers are on Instagram, and you feel deeply called to have a business where you can make money doing the thing you're being called to do. This is for health coaches, fitness coaches, mindset coaches, spiritual coaches, relationship coaches, business coaches, healers, (seriously, almost any niche can do this), personal trainers, yoga teachers, in-person practitioners, online educators, and course creators, and more. This is not for eCommerce businesses, brick and mortar businesses, or people who don't want to use organic social media to grow their business.
I didn't finish the last course I bought. Why should I get this one?
Because you're ready to finally implement a disciplined practice of following through with the promises you keep to yourself. Because you're feeling like now, more than ever, is the time to figure out how to do all of this--and ACTUALLY do it, once and for all. Because you want to prove to yourself you can, and work through that story that you aren't worthy to have what you want, be seen and listened to, and be confident as hell in yourself.
That's up to you, though. There is power in discipline and making choices. 
If you go through one module per week, you'll complete the course in 6 weeks (likely, a lot less with all of the extra downtime) and be making money in no time.
Imagine having a liveable income from your business SIX WEEKS from now?
I already have Codes of Content. Do I need this?
I already did FCA. Do I need this?
Nope, go back and review all of your FCA Material at this time. It's all in there, and this is the perfect time to go back and review!
How does the course work?
You will be given all of the course materials at once, so you can go through them on your own time. The course has 6 Main Modules, all of which have lessons within the modules (along with worksheets to fill out, and tasks to execute on in real-life. I recommend going through One Module per week, while you implement the tasks at hand for your businesss.
Is there lifetime access?
Forever and ever. So long as I (Amanda Bucci) exist on the Internet, you will have your materials. And I don't anticipate the Internet being cancelled anytime soon.

Get Started Now For Just
$ 97
/ 5 monthly payments
6-Figure Offer Codes (normally $197)
Engagement Codes (normally $250)
Monetization Codes (normally $250)
Sales Codes (normally $397)
Objections In Advance (norally $197)
Launch Masterclass (normally $297)

"With the help of FCA, I created 2 programs within 2 months, and I booked 3 new private online clients. I also created a do-it-yourself program and sold 7 of those, taking my income from zero dollars to $2,004 online.
I now feel super confident and super-empowered about what I should actually be doing daily. The accountability and support that I received from Amanda and her team of coaches went above and beyond my expectations. It was absolutely worth my time, my energy and my investment, and I couldn't be more proud of the results I'm seeing in my personal life as well as in my business life."
- Corrie Blissit, FCA Graduate, Health & Mindset Coach.